It is concerning that every year people in South Africa are being killed by runaway wildfires due to the making of fatal mistakes. In preparation for the forthcoming summer fire season, property owners are encouraged to ensure that those residing or working on their property (Estates, farms, etc.) have the necessary skills and knowledge to survive an unwanted wildfire that could sweep across the land.
Enviro Wildfire Services has been involved in the providing of a range of wildfire programmes for the past 15 years and is experienced in both training and understanding fire behavior.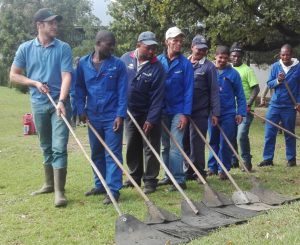 The ½ day Basic Wildfire training course is presented at the landowners premises to avoid unnecessary travel and associated costs.
The programme consists of a theory (terminology, fire behavior, PPE, communications, equipment) and practical session.
Rates:
CPFPA members: Max of 20 people: R 5 900.00 and R 295.00 per additional person.
Non CPFPA members: Max of 20 people: R 6 600.00 and R 320.00 per additional person.
For more information or bookings contact Petra on 082 776 3512 or petra@envirowildfire.co.za